J. Scott Morley
(Retired)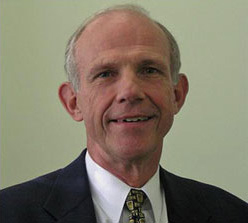 Peter practiced law from his call to the Ontario Bar in 1963 until his retirement from the practice and our firm in 2006.  But most importantly during this time period, Peter was the founder of our firm in 1981.  During his long career, Peter was appointed Queen's Counsel in 1975 and was certified and re-certified by the Law Society as a specialist in civil litigation.
Peter had a very diversified civil litigation practice including: insurance litigation, personal injury, product liability, professional negligence, medical malpractice, commercial and estate litigation.  As the founder of our firm and as a well-respected litigator, Peter shared his knowledge and skills with our partners who continue to practice in the field of civil litigation.  Today, Giffen LLP is pleased to represent many of Peter's former clients.
Peter is enjoying his well-earned retirement.  He and his wife, Kathryn, have taken many extensive trips and continue to enjoy their country home in Eden Mills, Ontario.
We thank Peter for founding our firm and the high bar that he has set for all of us at the firm which bears his name.
---
Contact Scott:
To contact Scott, please e-mail the following address and we will ensure that Scott gets your message: info@giffenlawyers.com