Stephen T. Brogden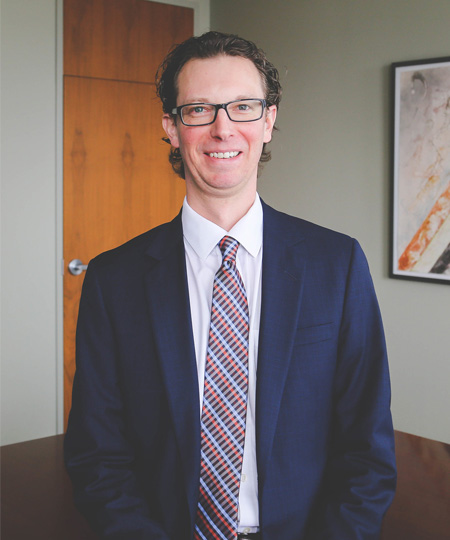 Stephen was born in Peterborough, Ontario and raised in Waterloo. In 2000, he received his Bachelor of Arts (Hons.) in Psychology from Wilfrid Laurier University. He then attended Dalhousie Law School in Halifax, Nova Scotia, where he graduated in May, 2003. Stephen was called to the Ontario Bar in 2004 and became a partner at Giffen LLP in 2012.
Stephen is a member of the Ontario Bar Association, Canadian Defence Lawyers (CDL) and Waterloo Law Association. 
Restricting his practice to insurance defence and other civil litigation, Stephen acts for insurers, individuals, businesses and large institutions. His areas of practice include insurance defence, municipal, employment, contractual, and collection actions. He has appeared in all levels of the Ontario courts.
Stephen is married to Meika and has one child. Stephen and Meika enjoy traveling and have traveled through Turkey, Russia, Italy and Israel. In his spare time, Stephen enjoys playing golf and tennis.
---
Contact Stephen:
Email: stb@GiffenLawyers.com